Preferences»
To customize your FontLab preferences, select the FontLab VI > Preferences menu command on Mac, or Edit > Preferences on Windows.
The Preferences dialog box allows you to search, open, save, and reset preferences.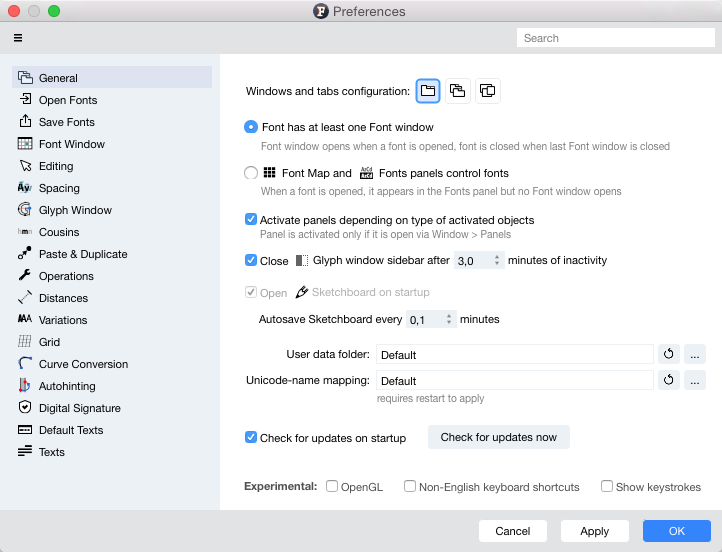 !!! Attention:
When you save your Preferences, ALL your settings are saved in an external file, potentially including your password for your Digital Signature (DSIG) (if you saved that in your Preferences). Consider this when sharing your preferences files with other people.
You can customize the following options in Preferences: