Export Profiles»
Trying to change the settings in your Preferences every time you want to output a specific font or family could be painful. With FontLab VI we introduced Profiles for font generation. Profiles are separate preferences for font export.
Each profile is a group of settings for exporting fonts, in a particular format. FontLab has a set of default profiles for all our standard output formats, and you can easily create new profiles.
You will find the Profiles under the File > Profiles menu: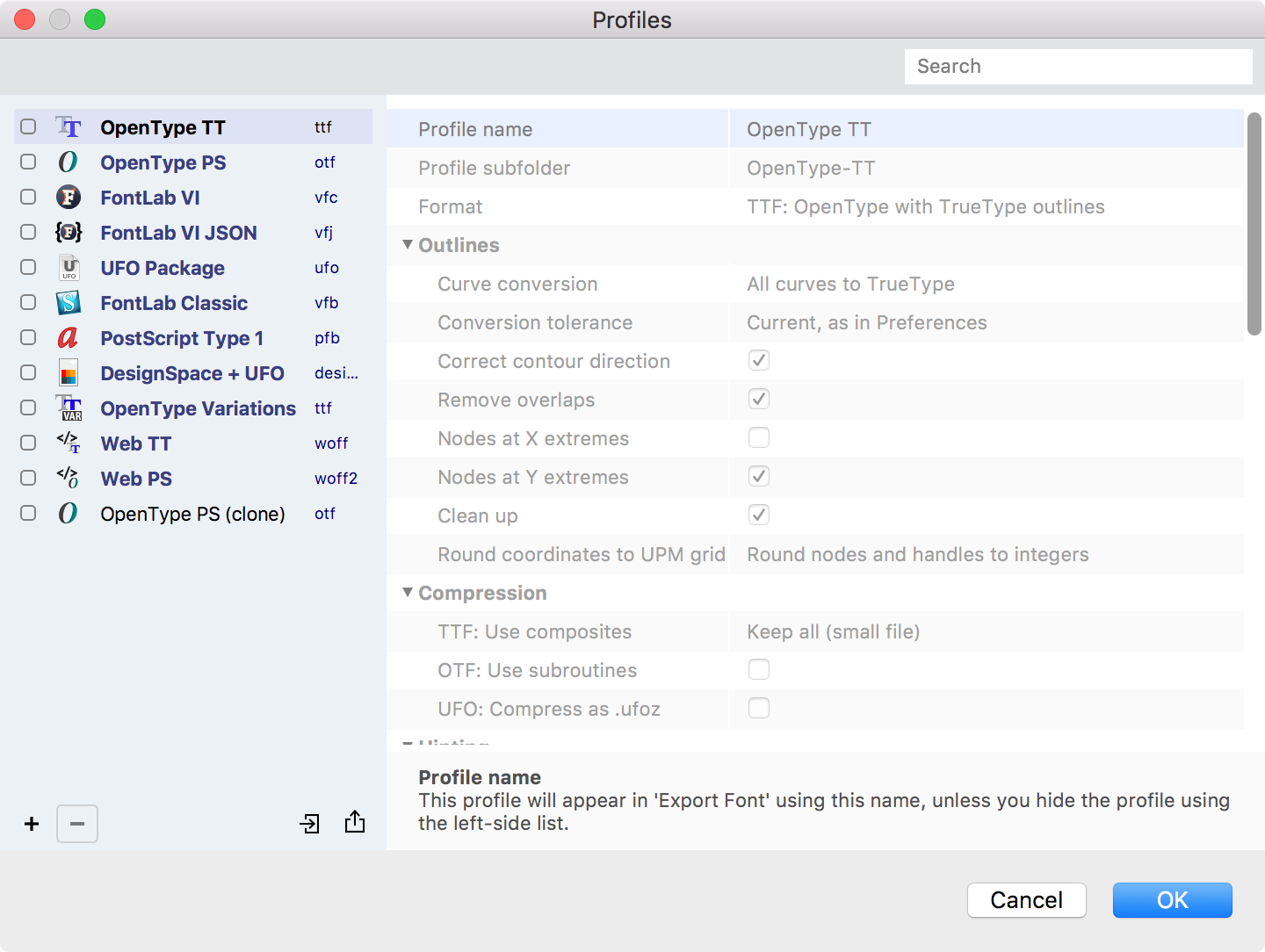 Here are the default profiles available in the dialog:
OpenType TT (.ttf)
OpenType PS (.otf)
FontLab VI (.vfc)
FontLab VI JSON (.vfj)
UFO Package (.ufo)
FontLab Classic (.vfb)
PostScript Type 1 (.pfb)
DesignSpace+UFO (.designspace)
OpenType Variations (.ttf)
Web TT (.ttf, .eot, .woff)
Web PS (.woff2, .woff)
Default profiles cannot be edited. To customize a profile, you will need to first create a new one.