Glyph Window»
A Glyph window is used for drawing and editing individual glyphs.
To open a Glyph window, double-click on any character cell in the Font Window or Font Map panel (or select it and then press the Return key). If the "Fonts and glyphs open in windows" option in Preferences > General is not selected, then a new tab with the glyph will be opened. Otherwise the glyph will be opened in a new separate window.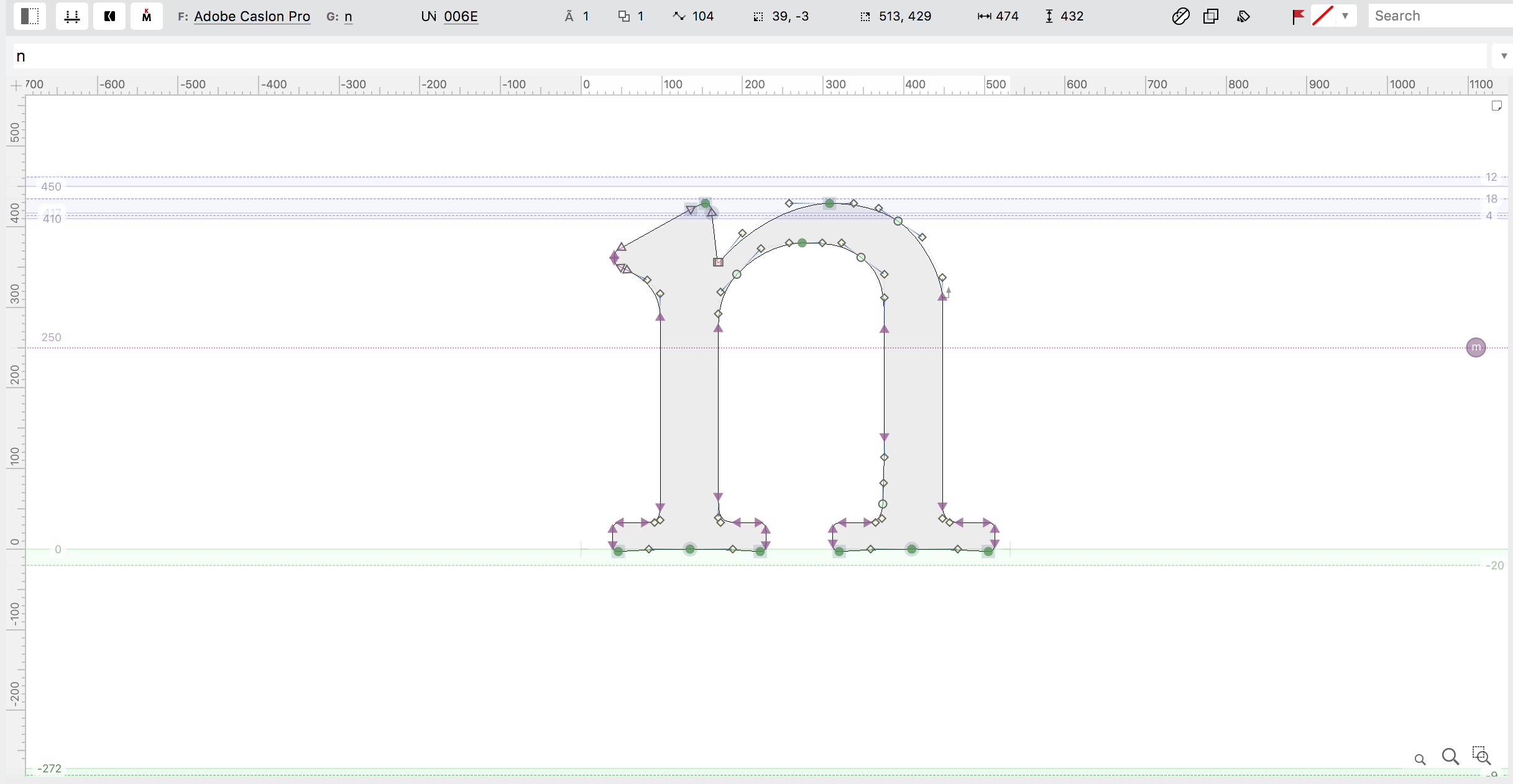 The Glyph Window general view.