Welcome dialog»
The Welcome Dialog is the first thing you will see when you start FontLab VI. You can uncheck the option to Open this dialog at startup, if you would like it to not open every time you start the application. Apart from links to Help, Support, Forum and Blog, the dialog gives options to create a new font and open an existing font.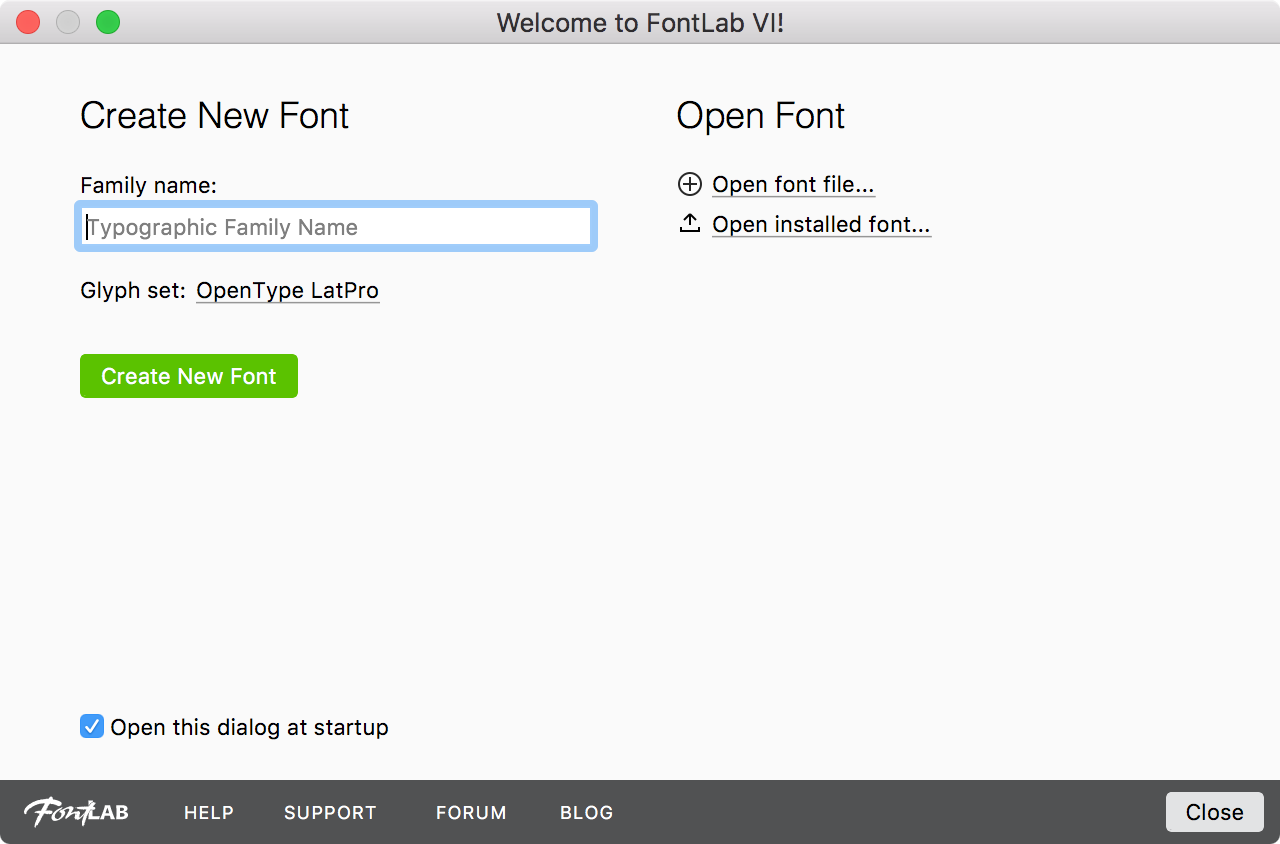 To create a new font, click on the green button labeled Create New Font. You can first enter a family name for the font and/or choose a glyph set for the font before you click on Create New Font. Although neither is required to begin working, both are helpful.
To open a recently opened font, click on any of the font names in the list under "Open Font." If you have no recently-opened fonts, for example if you have just installed FontLab VI for the first time, the list will be empty.
To open a font, click on Open font file… and choose a font file of a supported font format from the standard open dialog. You can choose one or several items and click on OK to open them. You can also open fonts inside a .zip file without first expanding it; just select the .zip file in the dialog, and FontLab will parse it for you.
To open an installed font, click on Open installed font…. This will show a dialog box that displays all fonts installed on your system. You can filter the list of the installed fonts by Writing system (shows only fonts for the particular script) and/or by the font name using the Filter edit box (shows only matching font names). Choose one or several items and click on OK to open them. The sample string used for font previewing is shown at the bottom of the dialog and can be edited there.