Transform panel»
See Geometric transformations for information about the difference between element-level and contour-level transformations.
The Transform panel Window > Panels > Transform allows you to apply geometric transformations to the selected area or to the whole glyph layer when in the Glyph window, or to several selected cells when in the Font window.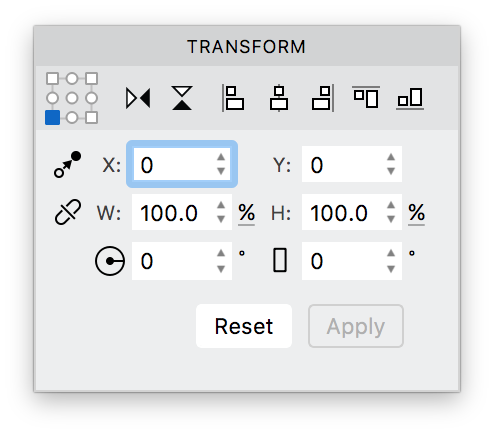 Before you apply a transformation to a whole layer or selected area, set the transformation origin using the button on the top-left.
Click on the Apply button to perform transformations after you have entered values in the panel.
Use the Reset button to change all fields back to their original values.
The following transformations are available in the panel: