Using Smart Corners»
Smart corners are used to create and adjust live rounded corners and ink traps, which are stored as an effect on top of the basic corner. This makes it easier to continue working with the outline, with fewer active points.
To create a Smart corner, select any corner node (or several corner nodes by Shift-clicking on them or by dragging a selection rectangle around them) and choose the Contour > Add Smart Corner menu command, or right-click and choose Smart Corner in the contextual menu, or click on the Smart button in the Node panel. Applying this command to the selected node(s) changes their node type: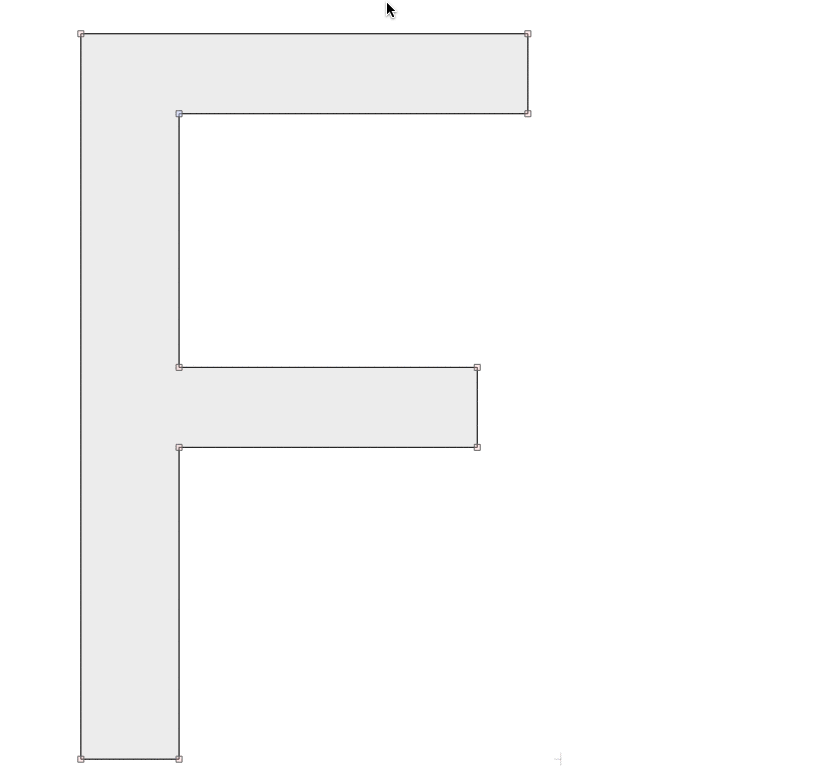 You can even select the place where contours are crossing each other without a node and converting that to a Smart corner through any of the ways listed above.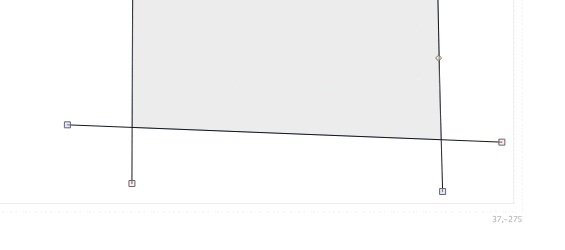 To adjust a Smart corner, just drag its blue handle with the mouse. Dragging it outwards will give you a rounded corner, while dragging it inwards will give you an ink trap. If the node and the blue handle are too close to each other the node will move as it has the priority. To change the priority and drag the handle instead, press the Alt key.
You can also choose to enter the exact radius you would like your corner or ink trap to have by entering the value in the R field in the Node panel. If you would like to make a rounded corner, enter a positive value, and for an ink trap, the value will be negative. Whichever way you decide to adjust the smart corner, by dragging or manually entering the value, the Node panel will show you the value of the radius.
To adjust several corners at once, first select them by Shift-clicking or click on one of them to select and choose Edit > Select All. Then drag one of the corners' handle. You will see all Smart corners will change simultaneously:

If you are happy with your Smart Corner but do not want to keep it as an overlay effect, you can convert it to regular curves. Simply right-click on the corner handle and choose Apply Smart Corner in the menu:

When you export or generate a font in any format other than one of FontLab VI's native formats (.VFC, .VFJ), any Smart Corners will be converted to regular curves with the same appearance.